We make it FAST and EASY.
Step 1: Look at our Available Homes.
Step 2: Drive past the ones you're interested in and check them out.
Step 3: When you see the home you want print out our application and return it fully completed.
Step 4: Inspect the home once we approve your application.
Step 5: Put down your holding deposit.
Step 6: Approve some paperwork and deposit your remaining move in money.
Step 7: Get the keys and Move In!
Step 8: Invite your friends and family over to your new Home Sweet Home!
It's That Easy!!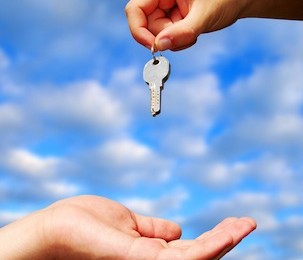 In today's market, a vendor finance or rent to own transaction is an excellent alternative to purchase or sell a home.
If you are in a position where you are unable to sell or buy a home, for whatever reason, you may wish to consider vendor financing or rent to own as an option.
Listed below are some of the benefits of buying a home using vendor financing or rent to own:
No Specific Credit Requirements
Minimal Processing
Quick Approval
Quick Settlement and Move In
Low Settlement Costs
More Flexibility
Vendor financing or rent to own is typically NOT based on credit score or credit history, this allows anyone with a will to own a home, an opportunity for home ownership. Every seller offering vendor financing or rent to own is different, for the most part they are offering financing for those that cannot obtain a mortgage today.